July 1-10, 2022
MATCH Houston – Matchbox 1
Drama  |  2 hours with intermission
Recommended for teens & adults
The Story
When 12-year-old Edith makes an unfortunate spur-of-the-moment decision with her air rifle, she, her older brother Kenny, and his boyfriend Benji find themselves suddenly at odds with the adult world around them. A. Rey Pamatmat's achingly beautiful play explores first love, the pangs of youth, and the universal search to find your family of choice. This production, directed by Trin Việt Hồ, is the latest from our award-winning John Steven Kellett Memorial Series.
Performances – July 1-10, 2022
Performances

Location

Friday, July 1, 7:30PM – Opening*
Saturday, July 2, 7:30PM
Sunday, July 3, 2:30PM
Monday, July 4, 7:30PM – Industry Night*
Thursday, July 7, 7:30PM
Friday, July 8, 7:30PM
Saturday, July 9, 7:30PM
Sunday, July 10, 2:30PM

MATCH Houston
3400 Main St, Houston, TX 77002
(Location & Parking)

Matchbox 1

$25 Adults
$15 Students

*Tickets are pay-what-you-can on opening night and $15 for theatre industry professionals on Industry Night (July 4th)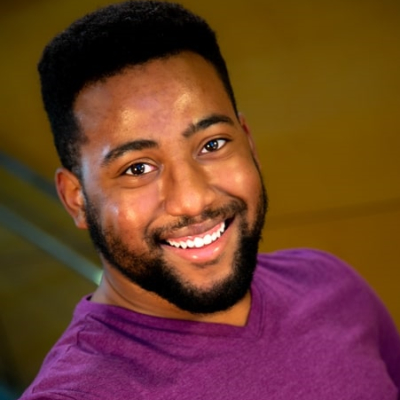 Anthony Quinn Berry (Benji)
Anthony Quinn Berry is a Houston-based actor and he is excited to be in this production. He has studied acting with Sam Houston State University, Commonwealth Shakespeare Company, and the Co-Lab Acting Intensive. Most recently, he was seen in Warriors, Richard III, Sonnets for an Old Century, Sweat, and Everybody. Most recently, he was in a staged reading of Beasts and Cakes with AD Players, a production of Macbeth with Creative Movement Practices, and a children's theatre tour with Bright Star Touring Company.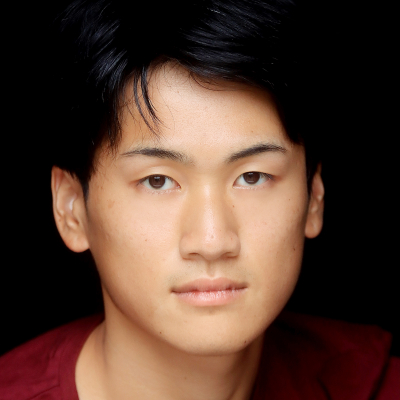 Alan Dongho Kim (Kenny)
Alan Kim is excited to work with Thunderclap Productions for the first time. Kennedy Center: What We Will Be (Son); Alley Theater ECE: OSKAR and the Shockingly Bad Internet Connection (Frank); Houston Shakespeare Festival: King Lear (Understudy Edgar/Edmund), Cymbeline (Understudy Posthumous/Iachimo); Mildred's Umbrella: Euthanasia (Steven), Peaches (Robert); Classical Theatre Company: The Marriage of Figaro (Grippe-Soleil); Rice University: Picasso at the Lapin Agile (Picasso), Dogfight (Boland), Rumors (Ernie), Julius Caesar (Brutus), Much Ado About Nothing (Claudio); Houston Grand Opera (supernumerary): Dialogue of the Carmelites, Aida, Rigoletto. B.A. Rice University, 2019.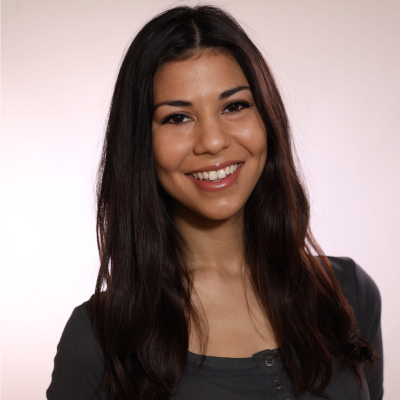 Jordan Merritt (EDITH)
Jordan Merritt is thrilled to make her first appearance with Thunderclap Productions! She is a graduate from Rose Bruford College of Performing Arts in London, England and is excited to get back to performing after the past 2 years. Some of her favorite performances include Summer and Smoke (Alma), House of Blue Leaves (Bunny), You Can't Take It With You (Alice), The Miss Firecracker Contest (Carnelle). Originated Roles: Collins (Jamie) and The Secrets Game (Sloane).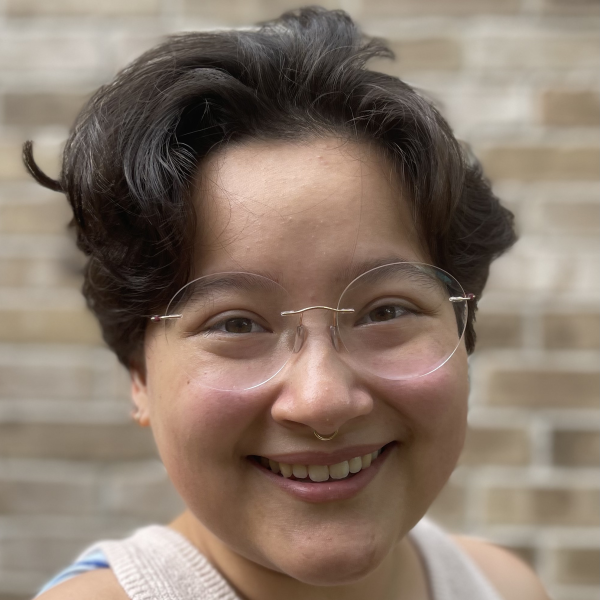 Trin Việt Hồ (Director)
Trin Việt Hồ (She/They) is a Vietnamese American activist, director, dramaturg, and playwright based in Houston. She directed, wrote, and produced in The Phone Call Collections, a series of new plays centering Black, Indigenous, and Global Majority voices, alongside comfort ifeoma katchy. Her play, iPhone 12 XZ Plus, was read, workshopped, and produced at Sartartia Middle School. She also workshopped her ten-minute play, Fingertips: a play on intimacy, at the University of Houston. Her assistant directing credits include THE ORESTEIA by Ellen McLaughlin and The Carrier by Patrina Randolph at The University of Houston and HURRICANE DIANE by Madeleine George at Rec Room Arts. Her dramaturgy credits include The Nest by Theresa Rebeck, Haroun and The Sea of Stories story by Salman Rushdie and adaptation by Tim Supple and David Tushingham, Spirits to Enforce by Mickle Maher, and The Carrier by Patrina Randolph at The University of Houston. In her free time, she advocates for reproductive justice and reads activist work while cuddling her tuxedo cat, Hugo. She is ecstatic to be directing for Thunderclap Productions!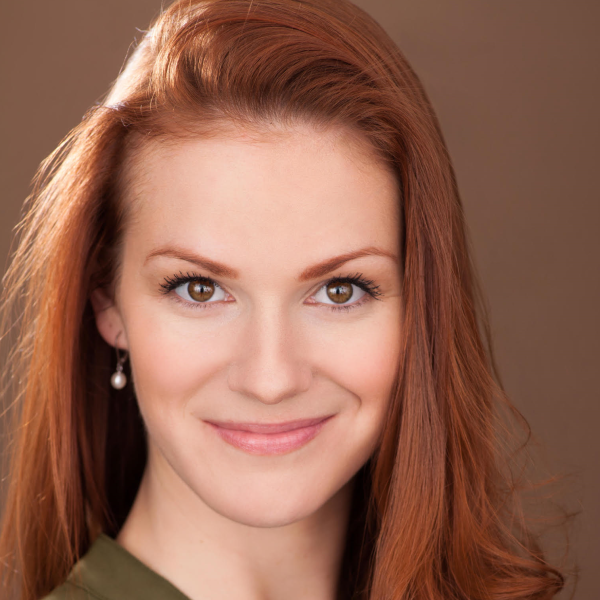 Skye Bronfenbrenner (Fight/Intimacy Director)
Skye Bronfenbrenner is excited to be working with Thunderclap Productions for the first time!  She has an MFA in Acting from the University of Houston and currently teaches Movement and Combat for the Stage at Rice University. Recent Houston credits include: The Book of Grace (Fight/Intimacy Director, Catastrophic Theatre), Hurricane Diane (Intimacy/movement director, Rec Room Arts), Dance Nation(intimacy director/choreographer, Rec Room Arts), Don Giovanni (fight/intimacy director and choreographer, Rice University), The 25th Annual Putnam County Spelling Bee (choreographer, Rice University), and Picnic (fight/intimacy director/choreographer) and The Carrier (fight director), both at the University of Houston. She would like to thank Adam Noble for all of his guidance and support and Trin Viet Ho for bringing her on for this production!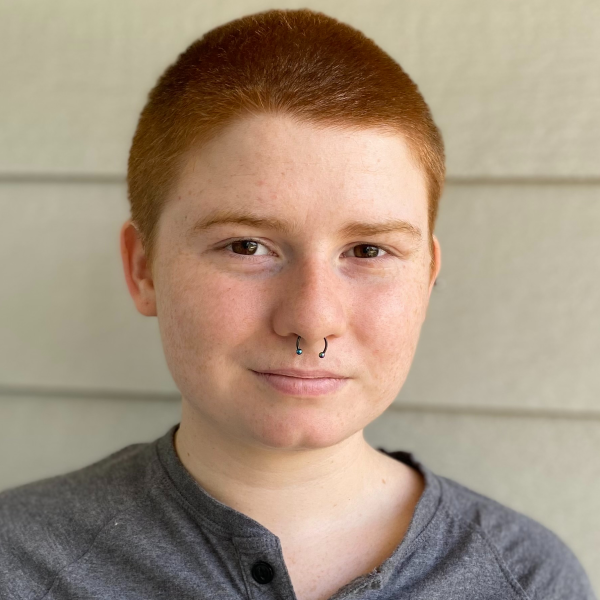 Drew Ford (Sound Designer & Board Operator)
Drew Ford is a graduate from San Jacinto South Campus and a current Acting/Directing Theater major at Sam Houston State University. They have been an Assistant Stage Manager for Sam Houston's production of A Doctor in Spite of Himself and acted as Hawkins in Men on Boats. They have been the Stage Manager with Firecracker Productions for the double feature of Wedding Bash and Burden of Proof and the Stage Manager for Bob: A Life in Five Acts. They would like to thank Coda Pariselli and their family for their constant support! 
Elliot Green (Props)
Elliot Green has been involved in the arts from a young age. They are currently persuing a bachelors of Fine Arts in technical theater at Sam Houston State University. In his free time, Elliot likes to engage in woodcraft and leatherworking.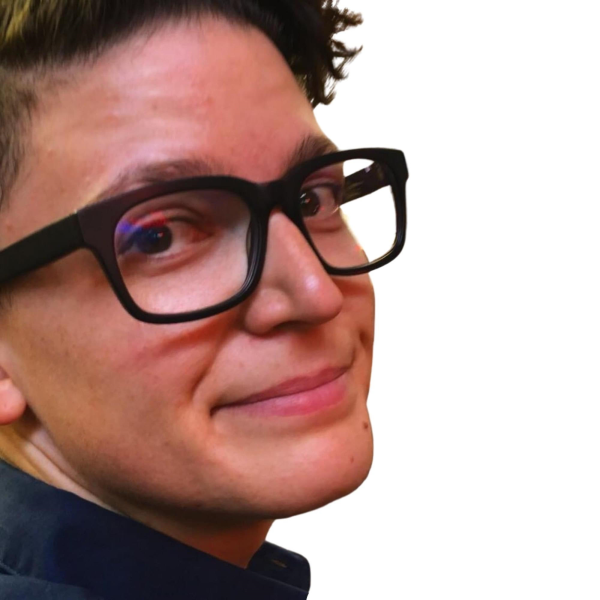 Kasi Love (Scenic Designer)
Kasi Love (she/they) is thrilled to be working on her first production with Thunderclap! Love is a queer theatre artist whose career has flowed between stage operations, technical direction, and production design. However, you may have recently seen her on stage at the Rec Room as Diane in Hurricane Diane, directed by Lily Wolff. Her favorite production credits include High School Play: A Nostalgia Fest (Alley Theatre), Holmes and Watson (Arizona Theatre Company), February House (Long Wharf Theatre), Give It Up! (Dallas Theater Center, now Lysistrata Jones). All my love, Ashley. @LoveTheatreCo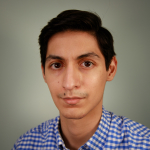 Diego Medrano (Deckhand)
Diego Medrano is the Technical Coordinator for Lone Star College-University Park's Visual & Performing Arts departments. He has an enthusiasm for stage productions, art shows, and music recitals through the lens of a technician and a crew-member. He also spends time creating digital illustrations, teaching himself about photography and videography, and studying the music compositions of films and television he enjoys. He pursues these interests with the hope of growing into a versatile artist for stage shows.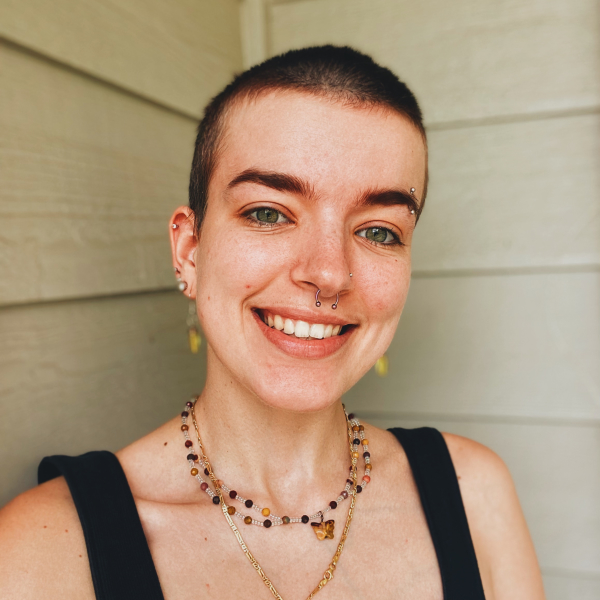 Coda Pariselli (Stage Manager; Lighting Designer)
Coda Pariselli (they/them) is a designer, artist, musician, and current student at Sam Houston State University where they are pursuing their BFA in Theatre Design and Technology. They are delighted to return for their second production with Thunderclap! Coda's sound designs have been heard in A Doctor In Spite of Himself (Sam Houston State University), Wilderness (San Jacinto South) and The Phone Call Collections (HoKatchy Co.). Previous lighting designs include The Carrier (University of Houston), Honk!, Ordinary Days, The Mystery of Edwin Drood, A Christmas Memory (Tapestry Players), Wedding Bash and Burden of Proof (FireCracker Productions). They have served as a stage manager for Hands on a Hardbody (Sam Houston State University) and From White Plains (Thunderclap Productions).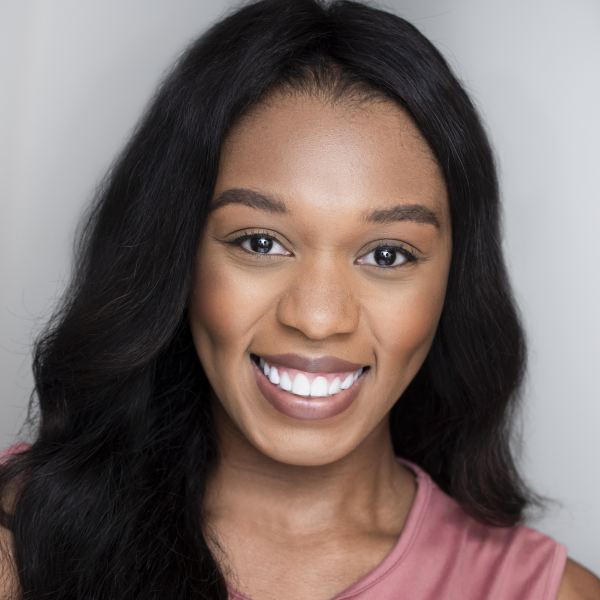 Krystal Uchem (Costume Designer)
Krystal Uchem is an actor and designer born and raised in Houston, Texas. This season she has performed in shows at Firecracker Productions, Main Street Theater, The Houston Grand Opera and more.
Krystal has previously worked as the resident costume designer for The Landing Theatre Company, and is currently the BOLD Production Fellow at The Ensemble Theatre. Her costume design credits include:
The Landing Theatre Company:
Wanda, Daisy and the Great Rapture
,
Caught
,
Oleanna
,
Between Two Caves
,
The Visit
, and
Uncharted
, Main Street Theater: The Watsons go to Birmingham, The Ensemble Theatre: A Motown Christmas, The Lawsons,
Pipeline
,
Autumn
, and
The Toys Take Over Christmas,
Rogue Productions:
Two Mile Hollow
. Other costume credits: Alley Theatre:
Skeleton Crew
(Wardrobe),
A Christmas Carol
(Wardrobe), Houston Shakespeare Festival:
Hamlet
&
Comedy of Errors
(Wardrobe Supervisor),
As You Like It
&
Julius Cesar
(Costume Design Assistant). B.F.A University of Houston.