When Dennis Sullivan wins an Academy Award for his screenplay about his friend who was driven to suicide after being bullied for being gay, he names the real-life bully on national television: Ethan Rice. Dennis' accusation and the viral internet feud between Dennis and Ethan that follows leads to chaos in both of their lives, as their feud becomes obsessive and destructive, leaving them to wonder if we can ever really leave the past behind us.
A New York Times Critics Pick
Directed By


LILY WOLFF
2020 Houston Press Awards
Best Play/Production – Finalist
Best Actor: Greg Cote – Finalist
Best Actor: Wesley Whitson – Finalist
Best Trouper: Greg Cote – Winner
Best Ensemble – Finalist
Best Director, Lily Wolff – Finalist
PERFORMANCE DATES
Thursday, March 5, 2020, 7:30PM
Friday, March 6, 2020, 7:30PM
Saturday, March 7, 2020, 7:30PM*
Sunday, March 8, 2020, 2:30PM
*Includes a Talkback with the Director & Cast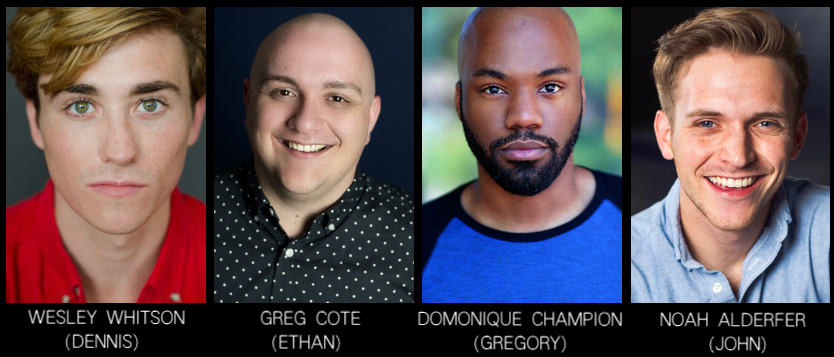 Midtown Arts and Theater Center Houston (MATCH)
3400 Main St, Houston, TX 77002
Matchbox2
CAST & CREW
Ethan: Greg Cote
John: Noah Alderfer
Dennis: Wesley Whitson
Gregory: Domonique Champion
Stage Manager: Madison Sutton
Assistant Stage Manager: Claudia Brown
Scenic & Lighting Design: Benjamin Mason
Sound Design: Aaron Alon
Costume Design: Victoria Nicolette Gist
Graphic Design: Catherine Headen
ADDITIONAL INFORMATION
Run Time: app. 90 minutes with no intermission
Content Warning: Adult Content and Language. Not recommended for children under 13.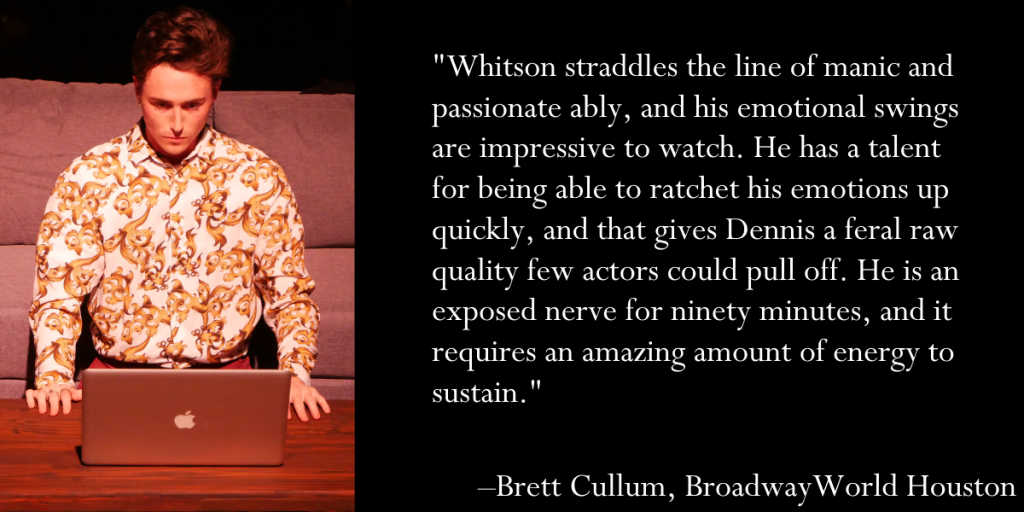 ---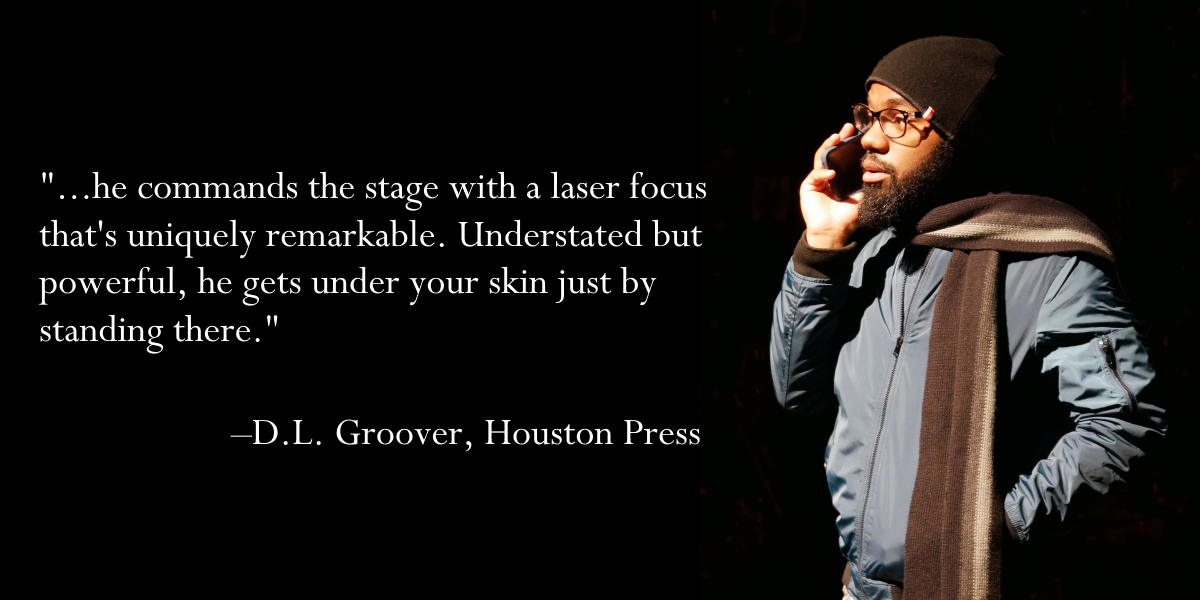 ---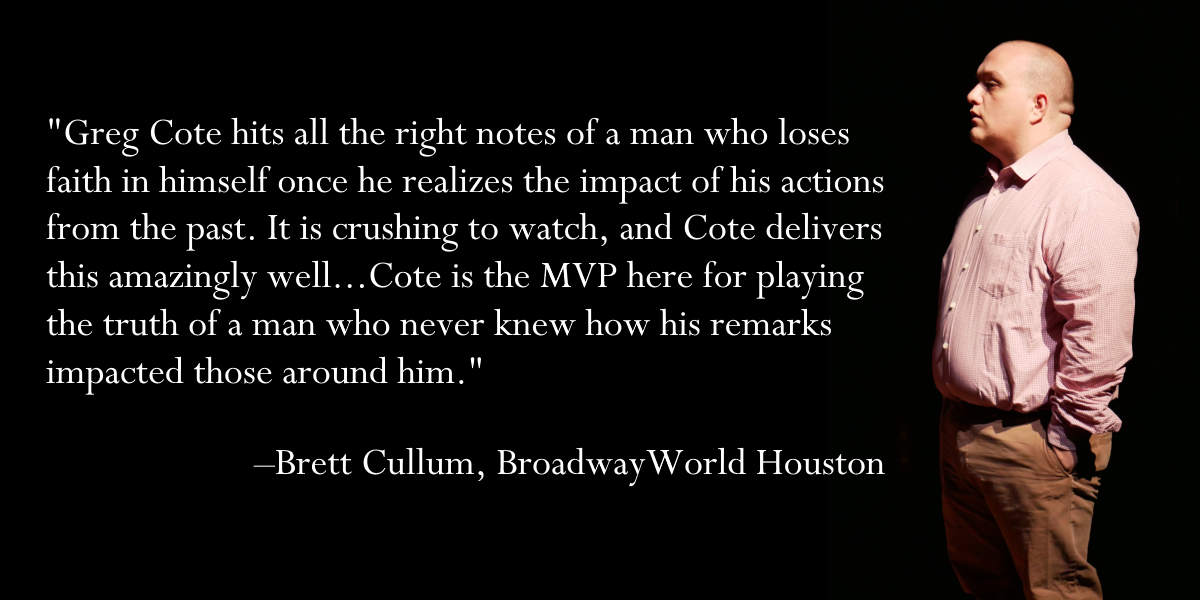 ---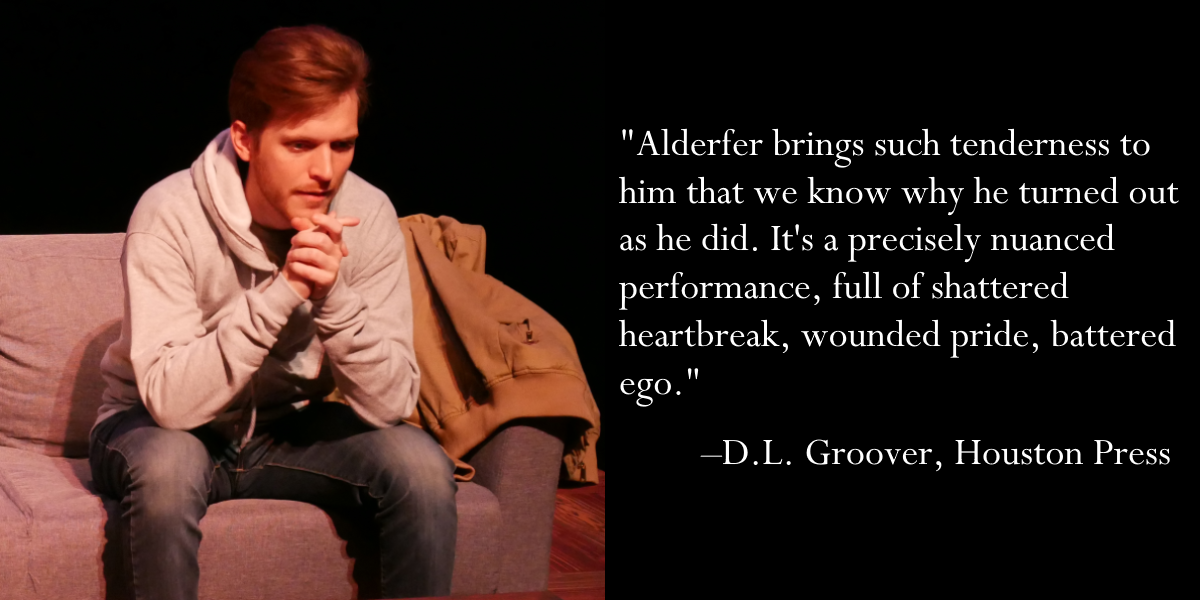 FROM WHITE PLAINS is presented by special arrangement with Dramatists Play Service, Inc., New York.