SIMPROV
Written by Laurence Klavan
Directed by William Grayson
A world premiere of a new play by Obie Award winner Laurence Klavan
July 15-24, 2022
MATCH Houston – Matchbox 1
Drama  |  2 hours
Recommended for teens & adults
The Story
SIMPROV is a serious and surreal comedy about technology, entertainment, and identity. Two couples are on contrasting journeys: Barbara and Alan, in middle age, are being pulled apart by her ever-increasing involvement in video and internet experiences; Actor and Actress, early twenties, are suddenly fired from their TV series and thrown into a world of new technologies and plastic surgery. Their paths will cross in "Simprov," a new live version of such video games as "The Sims," using real and discardable people. They will meet again when they are unrecognizable even to themselves, before returning to completely altered lives. —Laurence Klavan
Performances – July 15-24, 2022
Performances

Location & Ticket Costs

Friday, July 15, 7:30PM – Opening*
Sat., July 16, 7:30PM
Sun., July 17, 2:30PM
Mon., July 18, 7:30PM – Industry Night*
Thurs., July 21, 7:30PM
Fri., July 22, 7:30PM
Sat., July 23, 7:30PM
Sun., July 24, 2:30PM

MATCH Houston
400 Main St, Houston, TX 77002
(Location & Parking)

Matchbox 1

$25 Adults
$15 Students


*Tickets are pay-what-you-can on opening night and $15 for theatre industry professionals on Industry Night (July 18th)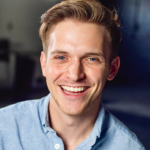 Noah Alderfer (ACTOR)
Noah is thrilled to be back with Thunderclap after performing in their production of From White Plains in 2020. Regional credits include – Alley Theatre: Survivors (Crickett), A Christmas Carol (Swing); 4th Wall Theatre Company: The Glass Menagerie (Jim); A.D. Players: Godspell (Self), John: His Story (Ensemble). Noah also performs improv and sketch comedy throughout Texas with his comedy team Egg Party.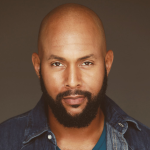 Shane Warren Jones (ALAN)
Shane Warren Jones is a Canadian born, classically trained, professional Actor with a degree in Theatre Performance. (Film/Television credits include: Mortal Kombat Legacy, All My Children, Fringe) He is currently represented by Pastorini-Bosby Talent out of Houston,Texas. IG:
@shanewarrenj
Chess MacElvaine (ACTRESS)
Chess MacElvaine is a Houston-based artist, performer, and professional people person. A passionate interdisciplinary artist, Chess received a BFA in Musical Theatre from Sam Houston State University and has appeared in productions such as Panto: Cinderella (Stages Theatre), Count Yourself Among the Lucky (Stages Theatre), The Cake (Grackle & Grackle), and more. Chess is also on cast with Adventure Games Houston and the Houston chapter of American Immersion Theatre. For their unyielding support and love, Chess would like to thank Jackie, Cody, and Bobbye. They would also like to thank CJ for being a soft place to land at the end of each and every day. Queer, Booked, Blessed.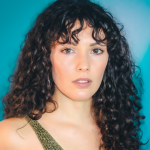 Amanda Martinez (BARBARA)
Amanda is thrilled to be making her Houston Theatre debut with the world premiere of Simprov!  She was most recently seen Off-Broadway playing Mary Bailey in the Chain Theatre's production of  It's a Wonderful Life Radio Play. Before that, she originated the role of Bernadette Perez in Keith Huff's (House of Cards, Mad Men) Six Corners.  Some of her favorite credits include Camelot, SMILE! and Jesus Christ Superstar.  A big thank you to Thunderclap, to my family, friends, and especially Chris for all of your support and love! AmandaMartinezActor.com | Instagram: @mandimartinez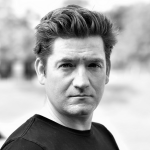 William Grayson (Director)
William is an actor, writer, director, and educator originally from Dallas, TX. He holds a BA in Theatre Performance from West Texas A&M University and an MFA in Acting from the University of Arkansas. William has directed such plays as Urinetown The Musical, Machinal, Sylvia, Miss Julie, Seascape with Sharks and Dancer, and Stop Kiss. His original play The Chamber was a part of the 2011 International Fringe Festival in New York City. He was also an invited artist to the United Solo Artists One Person Show Festival in New York City with his One-Person Show Odessa. As an actor he has most recently been seen in Cone Man Running's production of God of Carnage. Other acting credits include Nolan in The Man Without a Country, Ben in The Dumb Waiter, Ron in The Wager, Stuart Little in Stuart Little, Chris in All My Sons, among many others. William has presented workshops at the Texas Thespian Festival and currently serves as the Director of Theatre and Professor of Drama at Lone Star College-University Park here in Houston.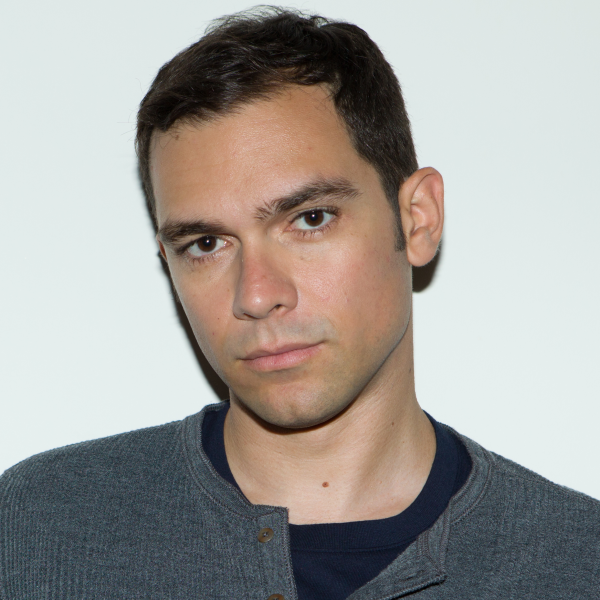 Brooklyn Bystander (Incidental Music)
The Brooklyn Bystander is a New York City based music project founded by multi-instrumentalist Orlando Segarra. They have written music for a wide variety of genres and mediums, including film, stage, audio, and game productions. Recent credits include: (Stage) Open, Henry V, A Christmas Carol; (Audio Drama) Time Trip!, The Overnight Express, Last Call, All of Us Demons, Night Fishin', Kid Pros, Fools Gold, Flushed With Love; (Film) I Am Who I Am, Free or Not; (Game) Aokigahara.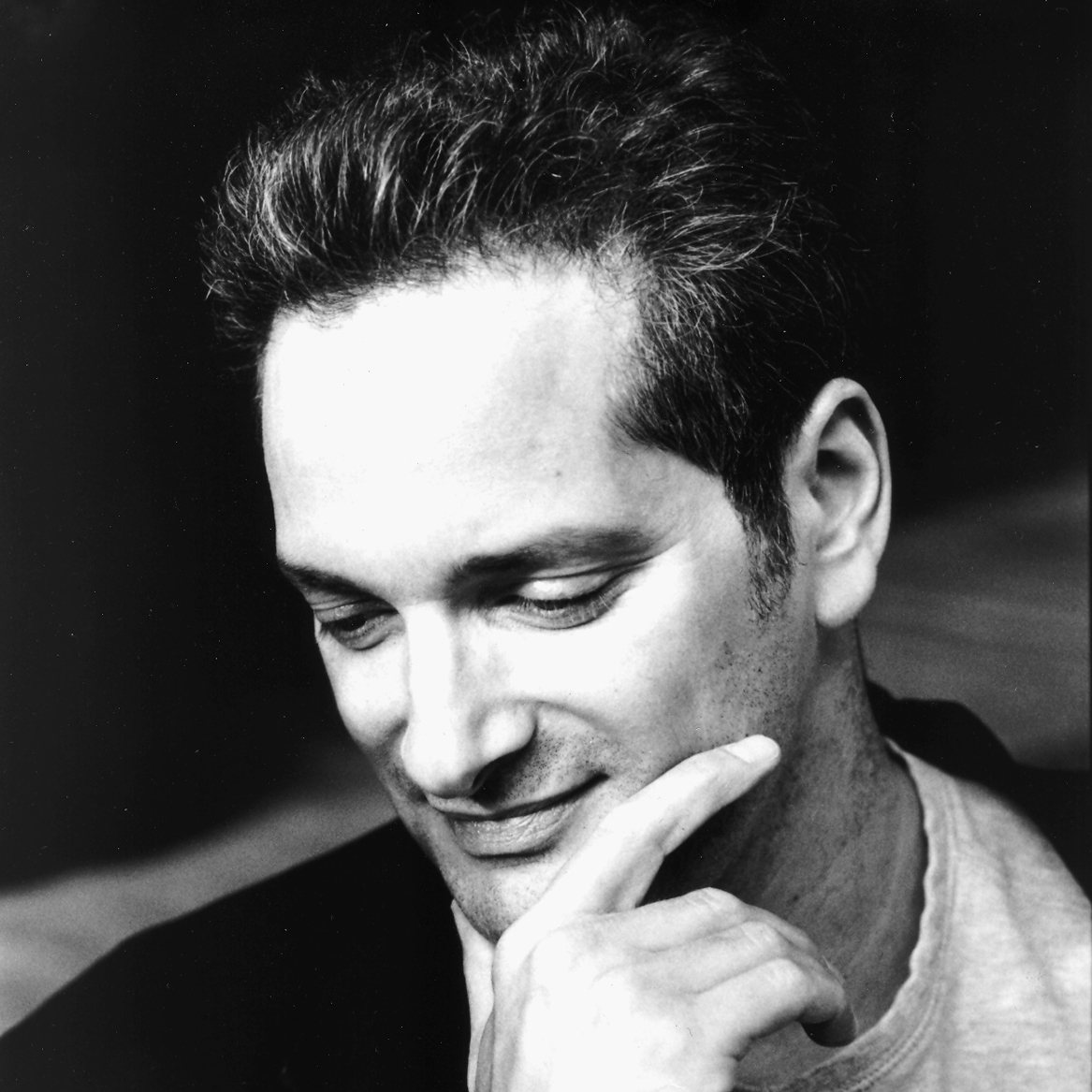 Laurence Klavan
Laurence Klavan received two Drama Desk nominations for the book and lyrics to 'Bed and Sofa,' the musical produced by the Vineyard Theater in New York and the Finborough Theatre in London. It also received two Obie Awards, five other Drama Desk nominations (including Best Musical) and an Outer Critics Circle nomination for Best Musical. He co-wrote the musical, 'Embarrassments,' produced by the Wilma Theater in Philadelphia. His one-act, 'The Summer Sublet,' produced in the Ensemble Studio Theater Marathon in New York, is included in Best American Short Plays 2000-2001, and his one-act, 'The Show Must Go On,' was the most produced one-act in American high schools in 2015-2016. His novels, 'The Cutting Room' and 'The Shooting Script,' were published by Ballantine Books. He won the Edgar Award from the Mystery Writers of America. His graphic novels, 'City of Spies' and 'Brain Camp,' co-written with Susan Kim, were published by First Second Books at Macmillan, and their YA fiction series, 'Wasteland,' was published by Harper Collins. His short story collection, "'The Family Unit' and Other Fantasies,' was published by Chizine. Check out his Web site: www.laurenceklavan.com.